Madrid's La Liga champions, Barcelona, are fretting over the futures of two of their most promising young players, according to the latest Manchester United transfer news.
Barcelona, as a result of their financial difficulties last summer, are in the midst of a major rebuilding effort that has seen the club's La Masia academy rise to the top of the club's player recruitment rankings for the first time in several years.
When it comes to Barcelona's first team, Gavi is one such product who has broken into the squad this season and has established himself as a regular under manager Xavi. However, Gavi's contract with the club is set to expire in 2023, which is a source of great concern for the club.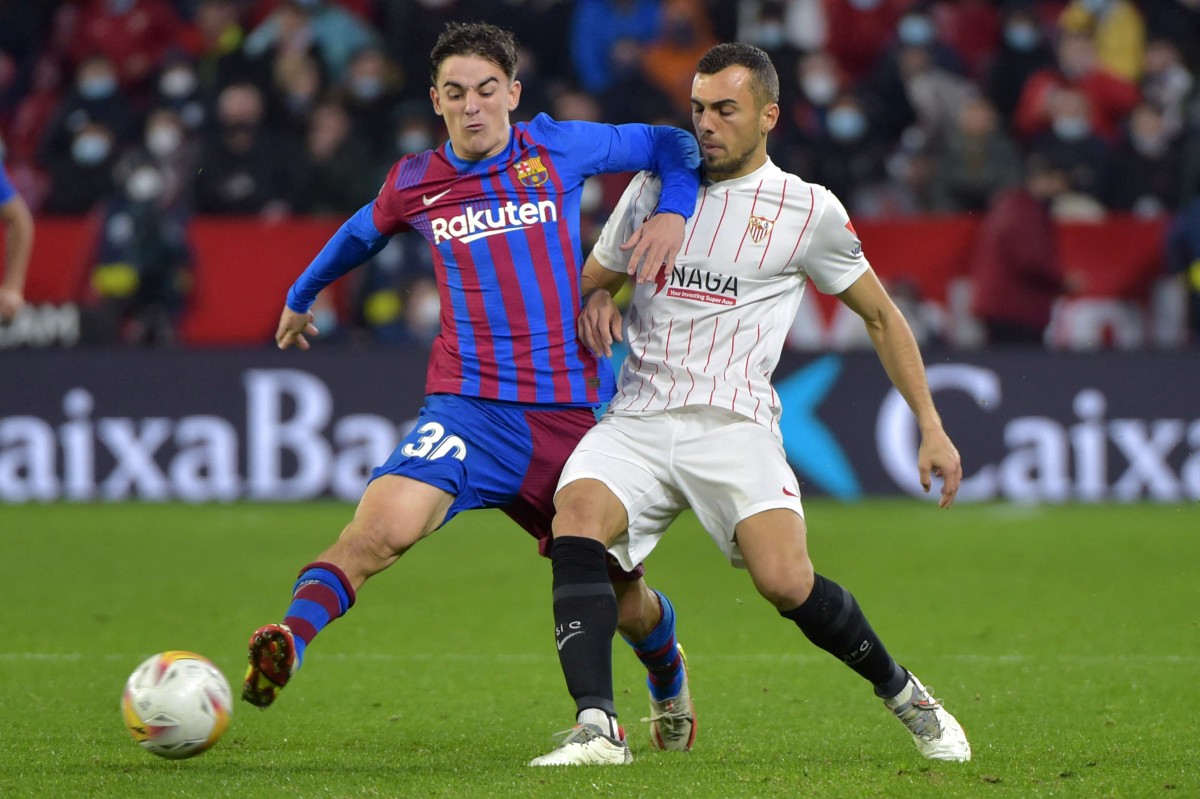 Barcelona's Gavi in action
The Spanish newspaper Mundo Deportivo reports that Gavi is being monitored by a number of high-profile clubs from the Premier League and the continent, including Manchester United, who are aware of his €50 million release clause until June, after which it doubles to a whopping €100 million as he enters the final year of his contract.
Along with Gavi, the abrasive defender Ronald Aruajo is also getting the attention of the Red Devils, who are in desperate need of reinforcements at the centre of the defense.
Similarly to Gavi, Araujo has established himself as a key member of Barcelona's squad this season, in part because of his ability to provide a better complement to Gerard Pique than any of Barcelona's other options. However, as he, too, near the end of his contract, teams may be put off by the fact that they would have to cope with a €200 million release clause if they want to sign him.
CM and CB are two areas where United can make progress, and with Gavi and Araujo, both of whom are still relatively young at 17 and 23, respectively, United should be able to see their best days ahead.